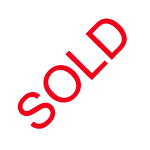 Independence Day - family picnic
On July 4, the whole country celebrates this holiday of US Independence!
We invite you with your children and families to spend this day with the Miami Family Club and celebrate this holiday together in a friendly and fun way during a picnic in nature.
We will cook BBQ together, celebrate the event, play different games with animators with children, make toys from balls, paint faces, jump rope, pull rope, participate in relay races and an unusual Quest for children and adults!
We are waiting for you on July 4th at 10:00 am!

IMPORTANT! There will be a lot of people in the park on this day, come early so as not to stand in line at the entrance! We recommend arriving at 9-30 in the morning, there will probably already be a line of cars.
Anyone who does not have time to enter the park before 12 noon will no longer be able to enter the park later, since the park will be closed at the entrance already from about 12:00 to 13:00 pm!

Cost $ 65 adult
$ 35 child

Silver & Gold for Miami Family Club members $ 10 discount per person!
Tickets can only be purchased in advance!
Please enter characters depicted on the image.